Meet Our Care Providers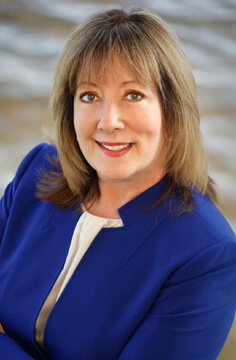 JoAnna VanVleet, D.O. FAPA is an Osteopathic Physician and Board Certified Fellow of the American Board of Psychiatry and Neurology and the Medical Director for FPA. Dr. VanVleet earned her undergraduate degree in chemistry from Florida Atlantic University in Boca Raton, Florida and her medical degree from Nova Southeastern University College of Medicine in Fort Lauderdale, Florida. She completed her internship and psychiatric residency at Henry Ford Behavioral Health System in Detroit, Michigan, and currently serves as Medical Director for Aurora Health Group Rehabilitation Center, Foundations Wellness Center and Florida Psychiatry Associates, LLC in Port St. Lucie, Florida. Dr. VanVleet is a member of the Florida Psychiatric Society, American Psychiatric Association, American Academy of Addiction Psychiatrists, American Society of Addiction Medicine and American Medical Association. She is fully qualified in both general adult psychiatry and addiction psychiatry.
Valerie Ferrara, MSN, APRN, PMHNP-BC, FNP-BC
Valerie Ferrara is double board certified as a Mental Health Nurse Practitioner and Family Nurse Practitioner. Her goal is to create a cohesive and lasting relationship with her patients. She began her nursing career in 2000 and has over 20 years of experience in health care. She completed her Master of Science in Nursing and Post Master's education at Florida Atlantic University. She has twelve years of experience as a Nurse Practitioner in Family medicine and Seven years in the mental health and addiction field. She is available for new patient appointments.
Call today to schedule your appointment.
Common issues addressed are; Depression, Adult ADD (18 and over), Anxiety, chronic insomnia, Addiction, Bipolar disorder, mood swings, anger issues.